We are delighted to welcome FIVA Group and its 320 employees to Ekium. Founded in 1990, this Group, with its wide-ranging expertise, is a real asset that will enable us to :
Complete our territorial network, particularly in the Cotentin region, strengthen our position in Spain with 4 new cities (Cartagena, Cadiz, Bilbao, Ferrol) and open a new country with Australia,
Become a benchmark player in the naval sector, particularly naval defence,
Strengthen our position in the nuclear fuel cycle,
Develop our business in the mining industry.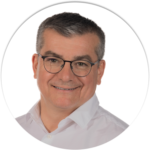 Philippe LANOIR
EKIUM CEO
I am proud to announce that EKIUM is continuing to grow thanks to the arrival of FIVA Group.
This acquisition will strengthen our position in current markets and extend our engineering offer to other key sectors such as Naval, Defence, Energy and Mining.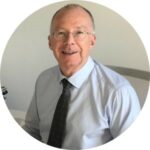 Serge BONIFACE
FIVA Director
I am delighted that FIVA Group is joining EKIUM to continue this wonderful human and professional adventure.
I am convinced that this will give a new impetus and allow the teams of Diva Ingénierie, Techno Pro, Sogeiva, Techno Pro Hispania and FIVA Australia, already renamed EKIUM Pty Ltd, to flourish.
It brings real geographical complementarity, enabling us not only to strengthen our reach, but also to broaden our range of technical skills.
I'm convinced that this paves the way for a promising future for our company, with numerous opportunities for our employees and structuring projects with our customers.
This acquisition marks a decisive step in our journey as a company and opens the door to a future full of new opportunities.
Together, I am confident that we will be able to offer even more comprehensive solutions, more diversified services and a greater presence on the national and international markets.
FIVA Group is a company based in Cherbourg that provides technical engineering and support services for the construction, operation, maintenance and dismantling of industrial projects.
Located in 3 countries (Australia, Spain and France), the Group employs more than 300 people and has a turnover of around €20 million.
It operates mainly in the naval, defence, energy and mining sectors.
The Group has built up a corporate culture based on the values of listening and partnership, striving for progress and efficiency.
Discover the FIVA Group on video !
FIVA Group was founded in 1990 by Yannick VERGEZ in Cherbourg. Having started out as a Methods Technician, then as a Project Manager for Techno Pro, Mr Vergez went on to become the manager and founder of the FIVA Group.

Identity cards for FIVA Group's 4 brands
Comprising several entities : DIVA Ingénierie, Techno Pro, Techno Pro Hispania, Kadego and Cadgile, FIVA Group supports its customers in their projects in various sectors.