From master plan to rehabilitation
Ekium is involved in the investment and operating phases.
GO THROUGH THE DIFFERENT STAGES
 Opportunity studies
Feasibility
Preliminary diagnosis 
Program
 Sketch
Feasibility 
Preliminary draft 
Reverse engineering
Purchase 
Procurement 
Follow-up of the work 
Commissioning
Continuous improvement of industrial performance
Audit 
Reporting 
MES 
Deployment
Digitalisation
MCO 
TPM 
Outsourcing 
CMMS 
Conditional and Predictive Maintenance
Dismantling
Deconstruction 
Remediation
Redevelopment 
Valuation 
Due Diligence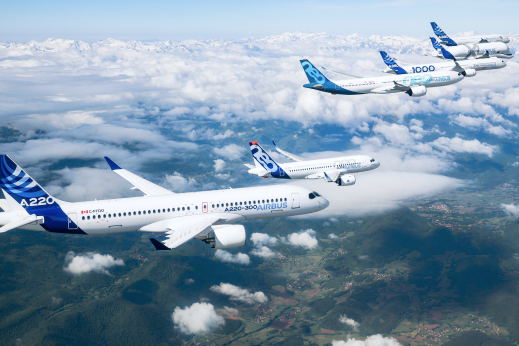 AIRBUS GROUP
Toulouse(31)
Predictive maintenance of high-speed machining centres.
Implementation of a Proof of Concept (POC) with a numerical solution from Predict company in order to acquire and analyze data to follow several KPIs for the prediction of machine breakdowns.
Maintenance method support for all the plants located in the Toulouse area
They trust us: Airbus,Safran.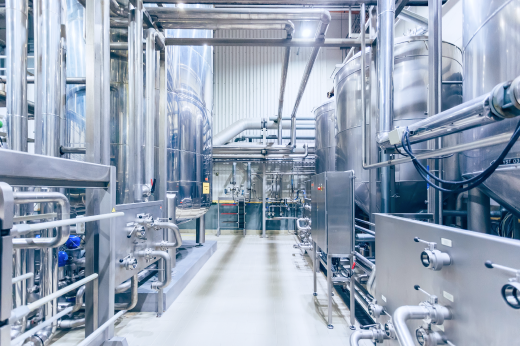 BONDUELLE
France, Europe, Russia and North America.
Improved production performance.
Definition of a system and organization to be set up to pilot, measure and control the performance of production lines.
They trust us: Alexandria Sugar Company, Alteo, Blédina, Bonduelle, Cargill, Coca-Cola, Danone, East Balt, France Champignons, Grands Moulins de Paris (Nutrixo Group), Hennessy, Livestock Feed, Meaders Feed, Nestlé, Livestock Feed, Meaders Feed, Medine Distillery, Nestlé, Yoplaît.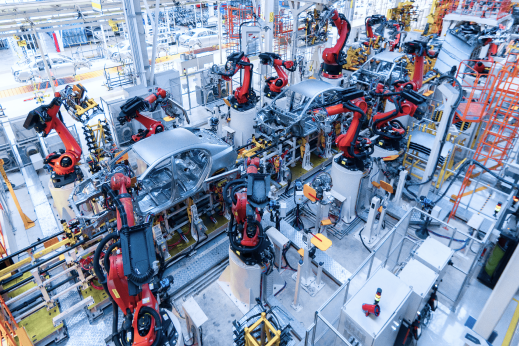 RENAULT MCA
Maubeuge  (59)
Construction of several building extensionsfor storage and processing facilities for stamping and sheet metal working.
Complete project management from the design phase to the realisation and acceptance phase.
They trust us: PSA, Renault.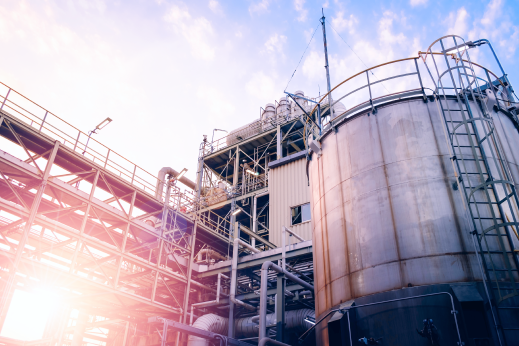 SHEPHERD
Mirecourt (88)
New 10 m3 production reactor
Design and turnkey construction of a new automated production reactor, a new storage area with watertight retention for 4 tanks of 90 m3, the overhaul of all the site's utilities and the construction of a new building for a boiler room and an electrical room.
They trust us: Adisseo, Air Liquide, Arkema, Brenntag , Butachimie, Chevron Oronite, DSM, Elkem, Eurenco, Ineos, Kem One, Lindee, Lubrizol, Naptachimie, NC, Petroineos, Sabic, Sequens, Shepherd Solvay, Syngenta, Total, Vencorex, Weylchem, Yara, etc.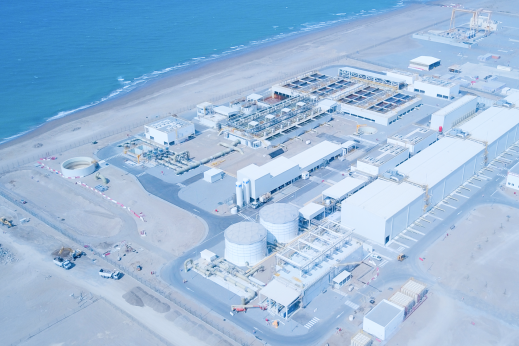 ENERGY, WATER, ENVIRONMENT
ELYSE TECHNOLOGY
Aix-en-Provence (13)
Construction of the first demonstrator for large-scale industrialization. 
Design, development of the applications and the Human-Machine Interface (HMI) and commissioning of the installation (energy transition solution based on the principle of thermochemical decomposition of organic matter).
They trust us: Aktid, Albioma, EDF, E.ON, Elyse Technologies, EWMS, Gazonor, General Eletric, Globalfoundries, GreenYellow, IFP Energies Nouvelles, Inova, Mosvodokanal,Nordex, Quadran, Suez Environnement, Urbaser. Environnement
LE PROGRÈS
Lyon (69)
Revamping of one level of the head office offices and upgrading of facilities (11,000 m²)
Consulting, audit of HVAC (Air Conditioning, Ventilation, Heating), lighting and centralized technical management for all the buildings on the site.
They trust us: AG2R La Mondiale, Allianz, AP-HM, Aptar Beauty, Crédit Agricole, Fondation Cartier, Fulton, Chaîne Thermale du Soleil, Le Progrès, LVMH, Paris City Hall, Médecins Sans Frontières, Ville de Bastia.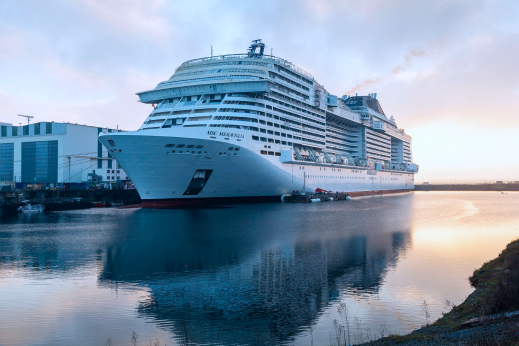 Chantier de l'atlantique
Saint-Nazaire (44)
Management of a Celebrity APEX (K34) production platform dedicated to the integration of modifications for development or technical evolution requested either by the shipyard or by the shipowner.
They trust us: Beneteau, Chantiers de l'Atlantique, Naval Group.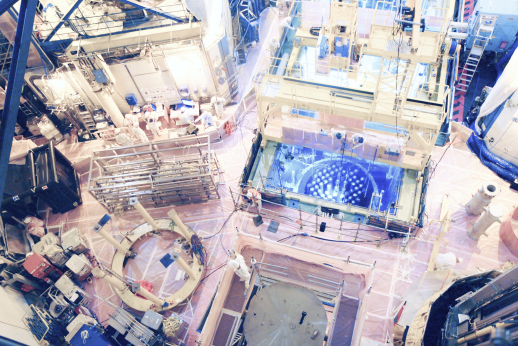 EDF DPN (DIVISION DE PRODUCTION NUCLÉAIRE)
France
Ensuring the smooth running of maintenance activities in nuclear power plants 
In compliance with safety and security rules, the method preparers and worksite monitoring are involved in the following fields: mechanics, automation, electricity, civil engineering, studies and logistics.
They trust us: Andra, CEA, EDF, Framatome, Orano.
SAICA
Champblain ( 26)
Increase in capacity of the 2 production lines for recycled pulp
Detailed engineering and project management phased over 3 years in order to modernize the facilities, improve paper quality and ensure the long-term future of the installation.
They trust us: Ahlstrom-Munksjo, DS Smith, Gascogne Papier Global, MP Hygiene, Norpaper, Smurfit, Kappa.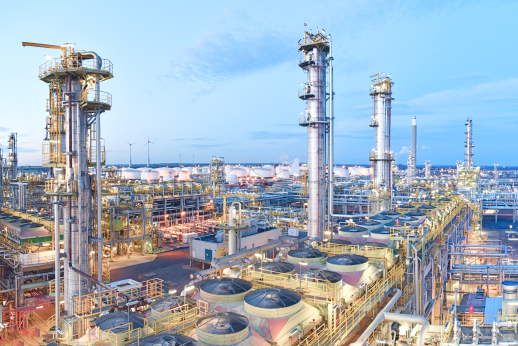 CONSORTIUM DE TOTAL, INDIAN OIL, ENGEN PETROLEUM, VIVO ENERGY 
Ile Maurice
Construction of a white fuel tank farm (25,000 m3). 
Complete project management, from general design to site supervision (piping, framework, civil engineering, electricity, instrumentation and automation).
They trust us: Air Liquide, BP, Engen Petroleum, EPPLN, Goil, GRTgaz, IMSP, Indian Oil, Oryx Energies, Primagaz, Siemens Oil and Gas, SMCADY, Stallergenes Greer, Storengy, Total, Vivo Energy, Yamal LNG.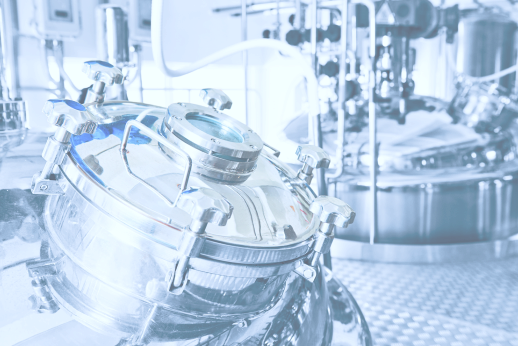 PHARMACY & BIOTECHNOLOGY - COSMETOLOGY & FINE CHIMICAL
GSK
Belgique
Complete renovation of the production and distribution of purified water at the production site : (9 production units, storage 70 m3)
They trust us: ABL Europe, Bayer, Biomerieux, Boehringer, Ingelheim, Delpharm, Essilor, Fareva, Ferring Pharmaceuticals, Galderma, GSK, Guerbet, Idvet, Institut Jules Bordet, Ipsen, Lesaffre, L'Oréal, Lilly, Novo, Nordisk, Sanofi, Stallergenes, Valderpharm, Weleda.
STEEL INDUSTRY & METALLURGY
ARCELORMITTAL
Florange (57)
Refurbishment of the cooling system :
Study, coordination and follow-up of the replacement and improvement of the lower cooling tables.
They trust us: Aperam, Arcelormittal, Constellium, Specitubes, Trimet, Vallourec.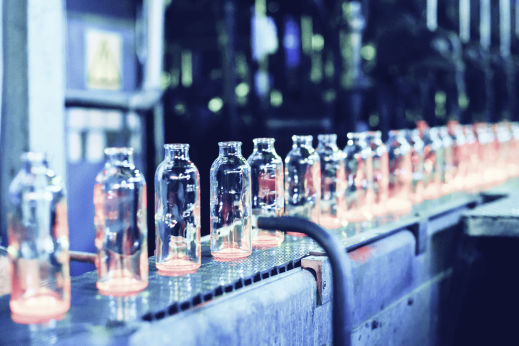 GLASS,CEMENT & BUILDING MATERIALS
O-I
Europe
Decennial reconstruction of glass furnaces
Turnkey renovation of electrical and control installations at all plants in Europe.
They trust us: AGC Glass, Gica, Guardian, O-I, Owens Corning, Saint-Gobain, Verallia.
For each area of expertise, business referents are appointed to ensure a technological watch. about discipline. Our engineers and technicians support the teams on site and in Ekium's offices. In addition, our team of experts conduct webinars designed with you in mind. provide information with high added value.