In 1990, they are four friends, start working in the fields of instrumentation, electricity and automatism for Industry. Since then, 1,300 employees have shared this entrepreneurial adventure. In the space of 30 years, the Lyon-based automation and instrumentation company has become a multi-trade engineering and automation company serving process industries on a national and international scale.
Since 2017, our reference shareholder has been the SNEF Group, a solid and independent French company for 115 years.
Opening of a branch in Switzerland

Signing of the largest turnkey project with Shepherd

Integration of Air Consult Engineering (Belgium), ATEIM (Dunkirk), DI Ingénierie (Valenciennes) and Chleq Froté (Paris)

The SNEF Group becomes the reference shareholder

Integration of Ekium AMIO (Africa Middle east Indian Ocean

Creation of the Ekium brand

The investment fund Platina Participations becomes the reference shareholder
Evolution of the workforce and turnover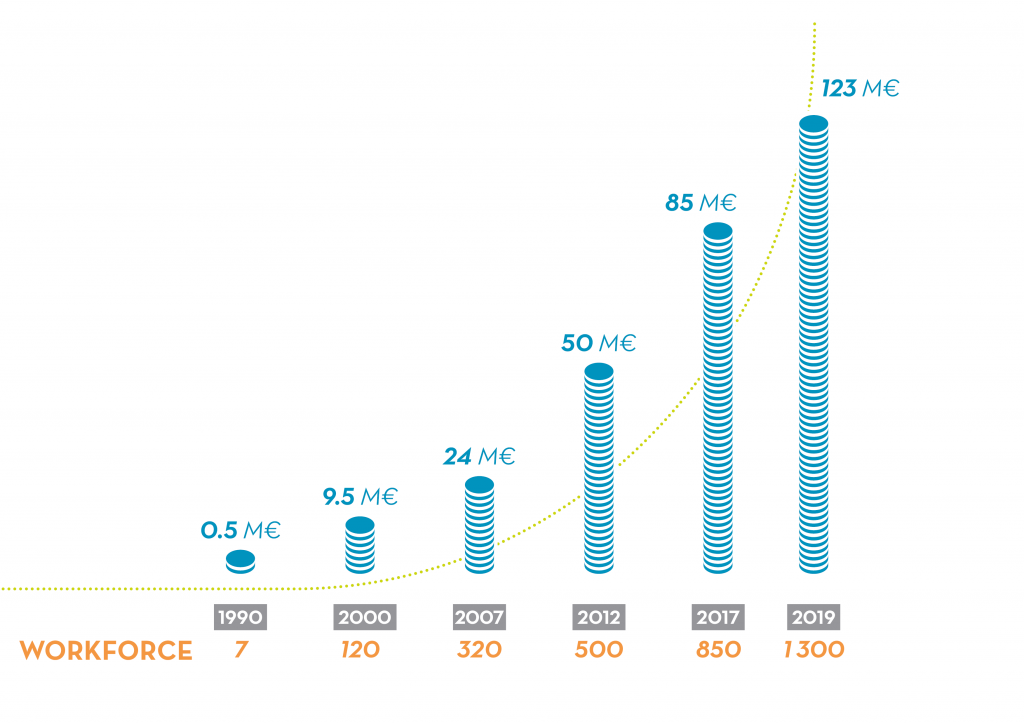 Turnover extended by activity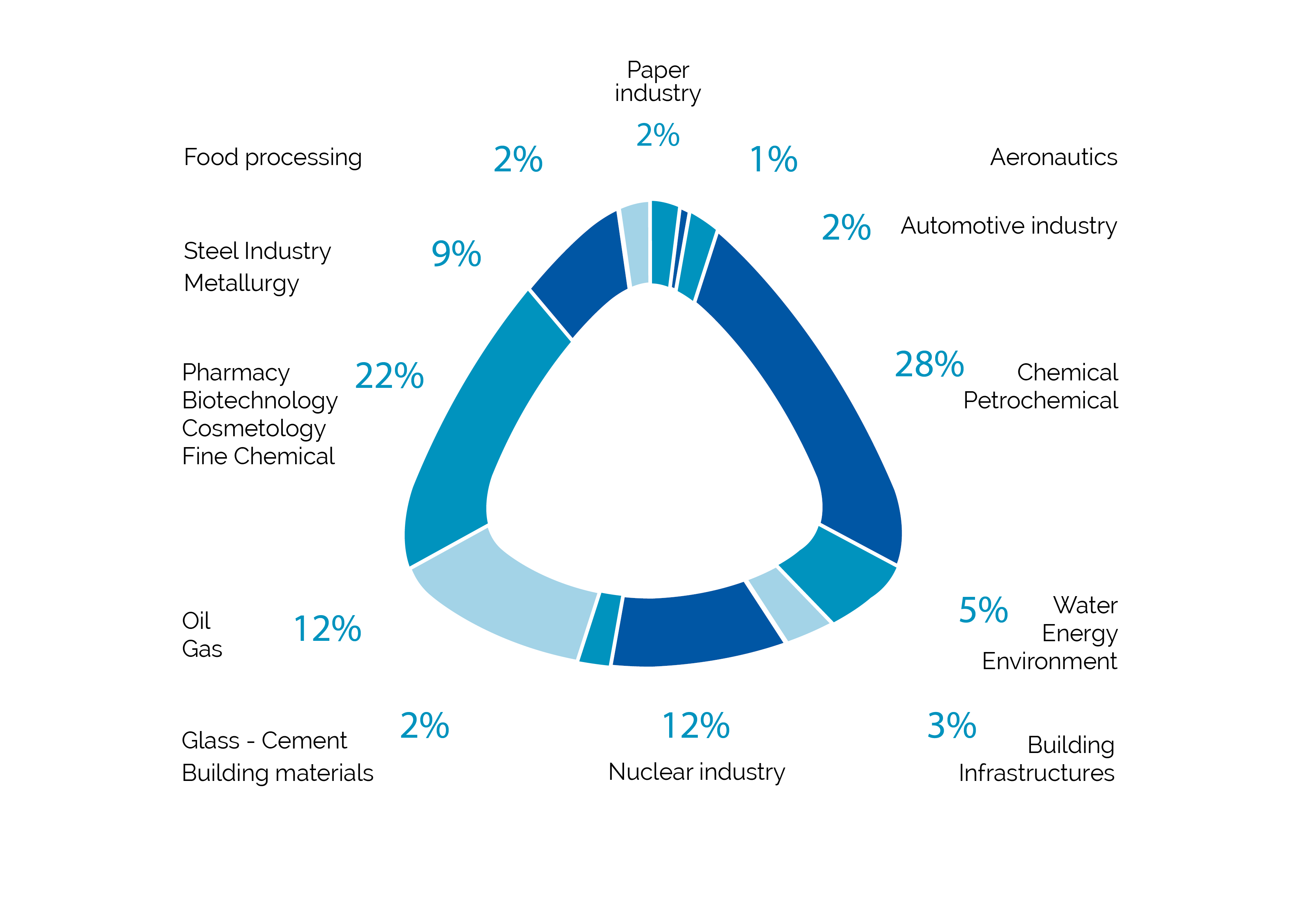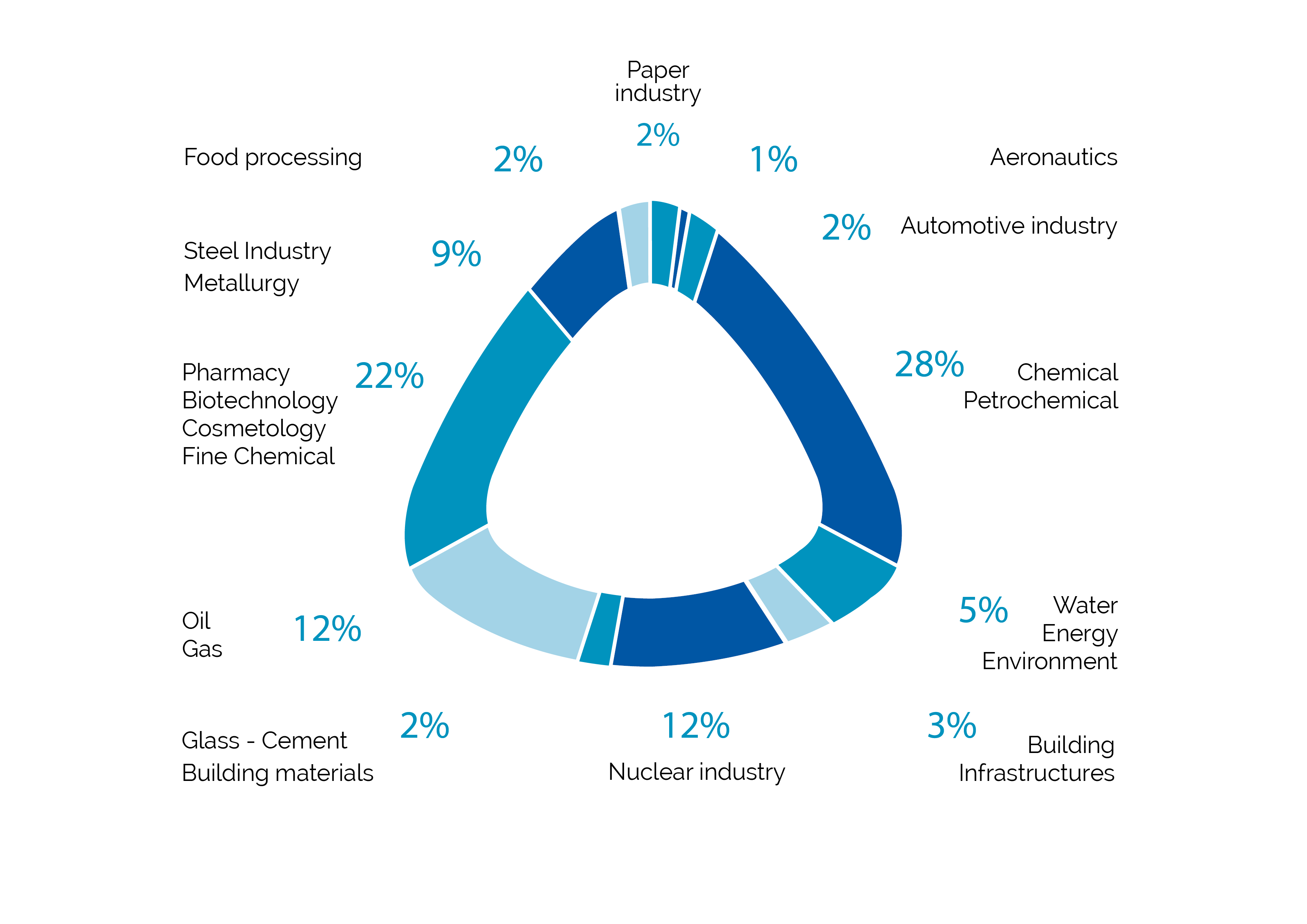 A Safety & Quality culture
Our teams are continually mobilized to ensure the reliability of our interventions thanks to shared vigilance.
The
engineering and automation company Ekium
is organized into Operations, Regions and Agencies to carry out the projects entrusted by our Clients. Transversal players and partners in Operations contribute to the success of the projects: Sales Department, Human Resources Department, Administrative and Financial Department and Quality-Hygiene-Security-Environment-Radioprotection (QHSE) Department. The roles, missions, responsibilities and powers associated with management functions are described in a formal job description and/or mission statement.
The QHSE Department manages Ekium's quality, safety and radiation protection organization. It is composed of a department dedicated to strategy, working directly with the General Management, and a department dedicated to operational support, working directly with the Regional and Agency Departments.
A Culture Driven by Innovation
Our customers benefit from pragmatic solutions thanks to projects carried out with our employees, schools and partners: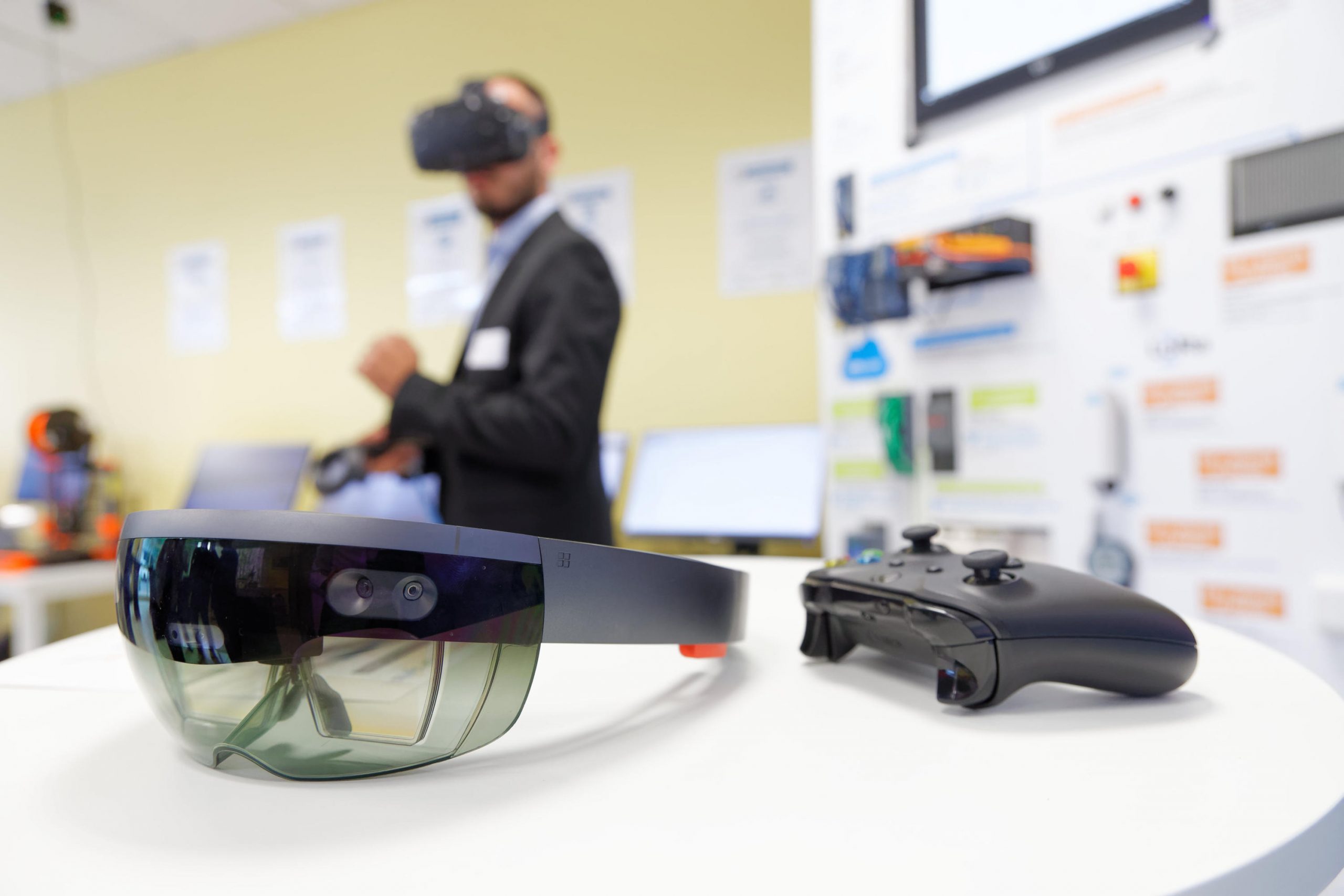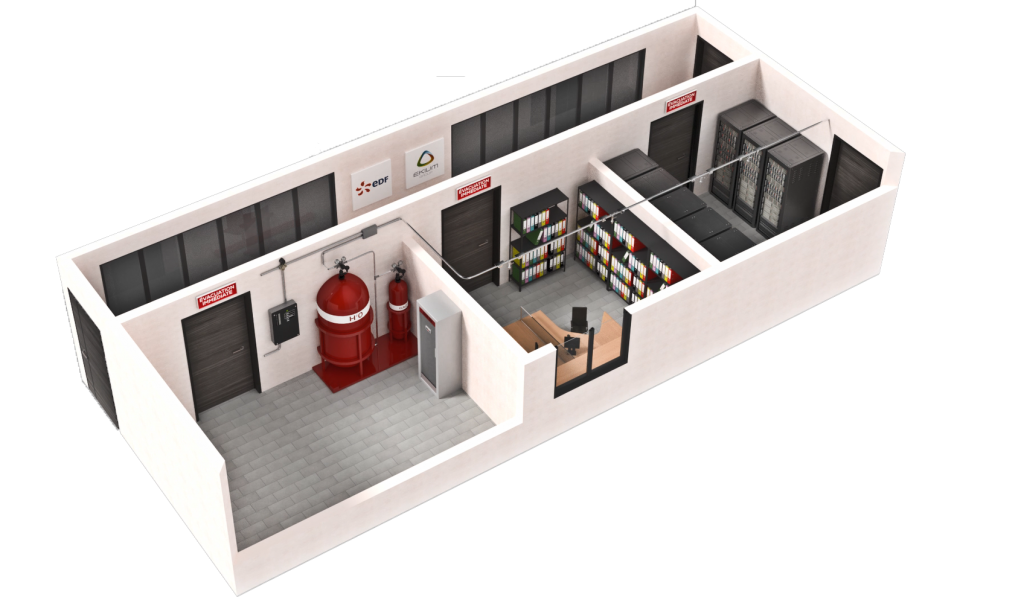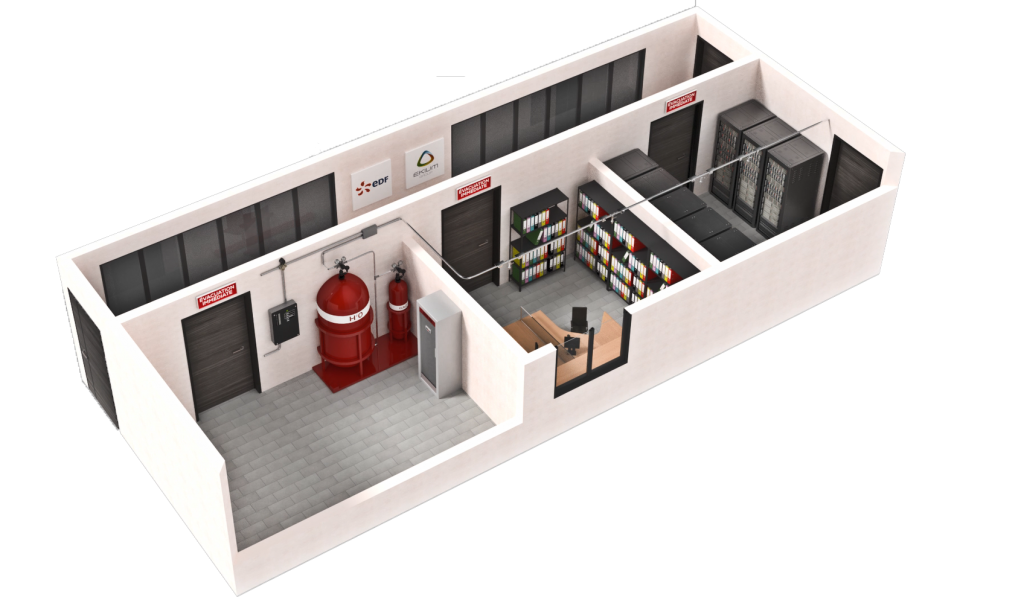 In collaboration with EDF, we have developed a solution to improve the performance and efficiency of integrated safety systems for fire fighting. A patent has been filed, this solution is intended to be produced on a large scale.
Corporate Social
Responsibility
It applies to our economic relations with our partners, as well as to our structures, through the ethical management of our resources. We build career paths adapted to each individual, so as to meet individual and collective needs. We have set up a listening and advisory unit to support employees in their efforts or questions related to disability.
We protect the health of our teams and ensure well-being in the professional environment by applying a system for the prevention and treatment of psychosocial risks developed with our staff representative bodies and occupational medicine.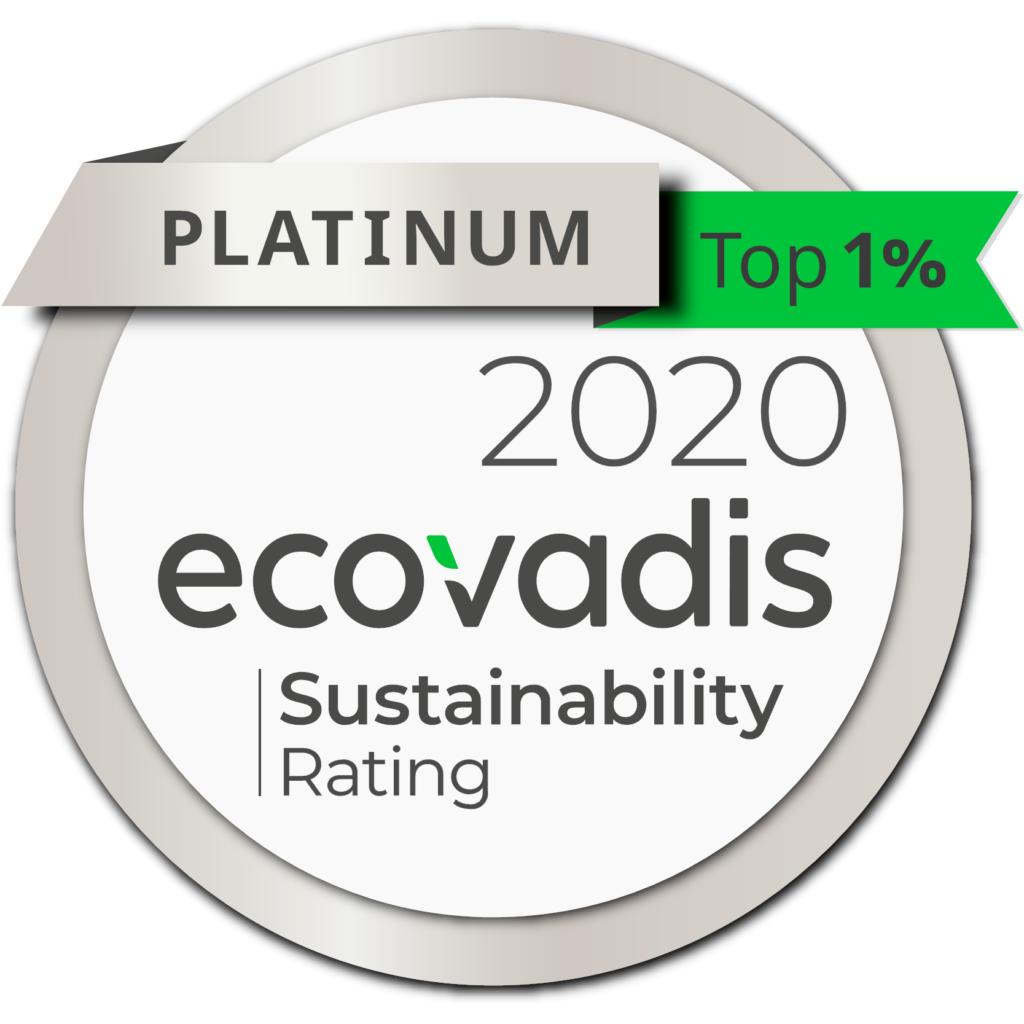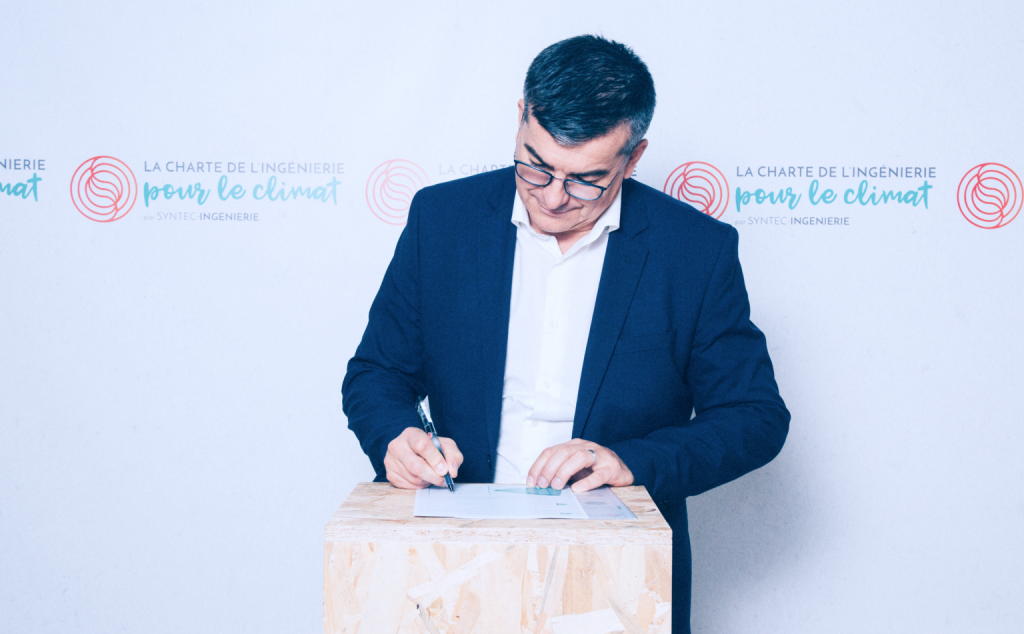 Aware of the desire of the younger generation to take action against climate change, engineering companies are initiating an unprecedented collective approach and are adopting a climate charter.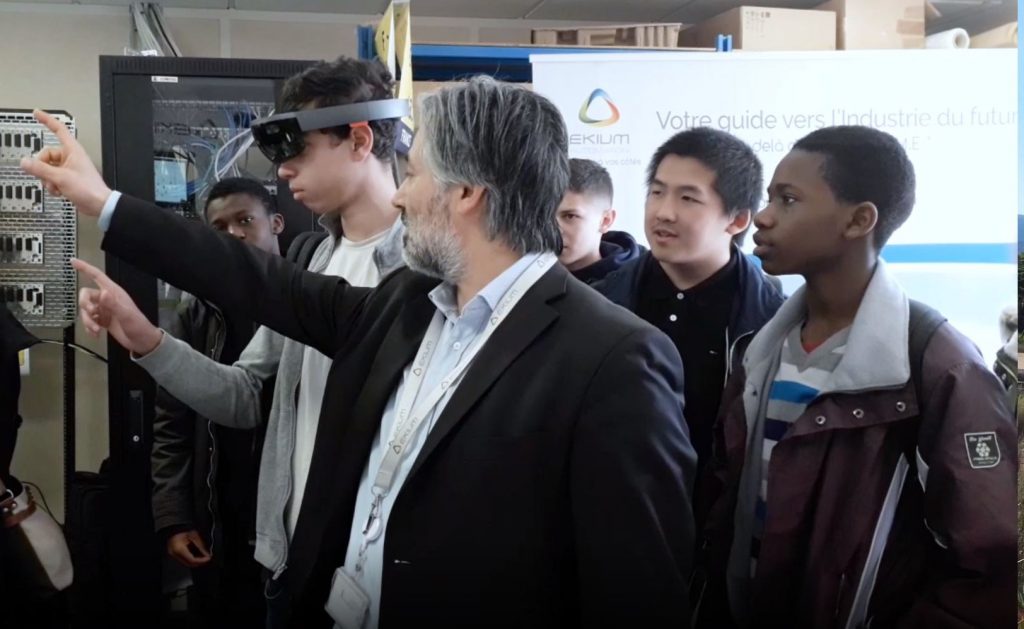 Ingera 2 is the first French network bringing together decision-makers in engineering, consulting and industry. Bringing together players in engineering and consulting with those in education and research is a priority for this cluster.