Ekium
, French leader in Engineering, works with process industries in project management, design, implementation and automation.
Heading introduction Ekium
Ekium is constantly evolving through organic and external growth. The Belgian company Air Consult Engineering and the three French companies: Ateim, DI Ingénierie, Chleq Froté have joined Ekium and
ISO Ingénierie
within the SNEF CONCEPT Business Unit, which carries the Engineering activities of the
SNEF Group
and has a wide range of complementary expertise.
INOVYN is investing in a new Mechanical Vapour Recompression unit to decarbonise its solid salt manufacturing process at its Tavaux site (39)
The investment planned by INOVYN will considerably improve the energy efficiency of the activities in Tavaux (39). This will ultimately lead to a reduction in primary energy consumption of more than 200 GWh and a reduction in CO2 emissions of more than 60,000 tonnes per year.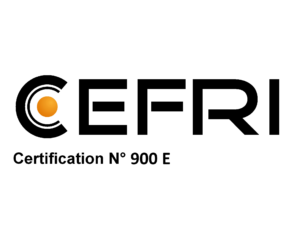 Ekium successfully passed the renewal audit, which took place from March 1 to 4, 2021.
Read more