Ekium
, French leader in Engineering, works with process industries in project management, design, implementation and automation.
Heading introduction Ekium
Ekium is constantly evolving through organic and external growth. The Belgian company Air Consult Engineering and the three French companies: Ateim, DI Ingénierie, Chleq Froté have joined Ekium and
ISO Ingénierie
within the SNEF CONCEPT Business Unit, which carries the Engineering activities of the
SNEF Group
and has a wide range of complementary expertise.
Our Agencies Got Talent : valenciennes an agency that relies on proximity
Our 365 day world tour continues, today we zoom in on the Valenciennes agency.
Michel FRESIERS, Responsable d'Agence, will introduce you to his multidisciplinary team, which works closely with its clients.
We won't tell you more, the rest in pictures… 😉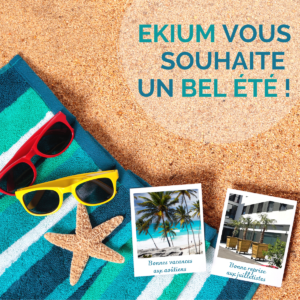 The entire Ekium team wishes you a great summer! Take advantage of this period to recharge your batteries and fill up with energy
Read more