SOITEC is setting up a new manufacturing unit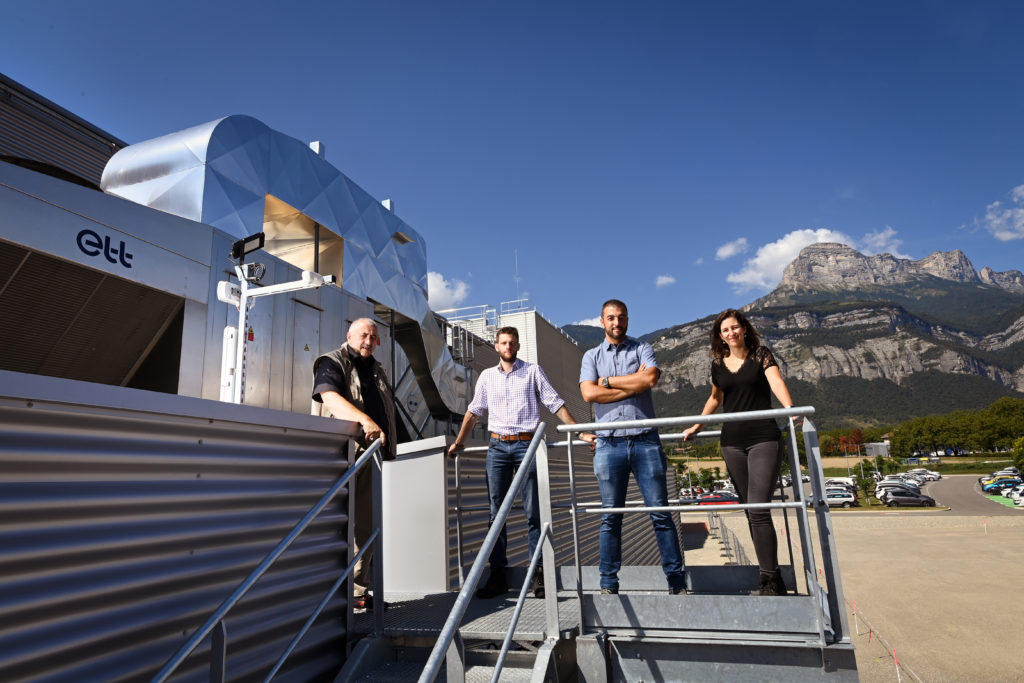 Context : 
SOITEC, a world leader in the design and production of innovative semiconductor materials, implements a new fabrication facility at its headquarters in Bernin (38).
It is mainly intended to manufacture new silicon carbide wafers which respond to key challenges of the electric vehicle and industrial markets.
Gains in performance and energy efficiency :
This plant is intended for the production of innovative SmartSiC™ substrates, developed within the Substrate Innovation Center using SOITEC's patented SmartCut™ technology.
Indeed, the SmartSiC™ semiconductor material will bring game-changing benefits to the electromobility and energy markets.
This new generation of silicon carbide substrates brings considerable added value for industrial applications and electric vehicles. It increases their autonomy, shortens their charging time and reduces their cost.
A future-oriented strategic vision :
With its SmartSiC™ products, SOITEC has engaged with leading silicon carbide component manufacturers and aims to generate its first revenues in the second half of calendar year 2023.
In this context, Ekium assists SOITEC in a project to expand a semiconductor materials production plant using a digital mock-up (BIM).
« We expect that by 2030, around 40% of all new cars will be electric. Our unique, highly performant, sustainable and cost competitive SmartSiC™ solution addresses the industrial challenges, helps to optimize energy efficiency, and will accelerate the adoption of electric vehicles, » says Paul Boudre, SOITEC CEO.
The extension will also support SOITEC's 300-mm Silicon-on Insulator (SOI) activities.
Source : SOITEC, « Soitec to expand its manufacturing footprint in Bernin (France) to be ready to produce high volume innovative silicon carbide (SiC) semiconductor wafers for electric vehicles and industrial markets and increase its SOI capabilities », March 11, 2022.