Ekium strengthens its expertise in the PACA region with the acquisition of SOFSID, an engineering firm specialising in oil & gas.
Ekium has completed a new external growth with the acquisition of the SOFSID agency (former onshore activity of Sofresid Engineering, a subsidiary of Saipem).
Since October 5th, Ekium has taken over the assets, via the sale of the business, of the agency located at 105 rue Pierre Duhem in Aix-en-Provence.
Ekium's acquisition of SOFSID has the following objectives: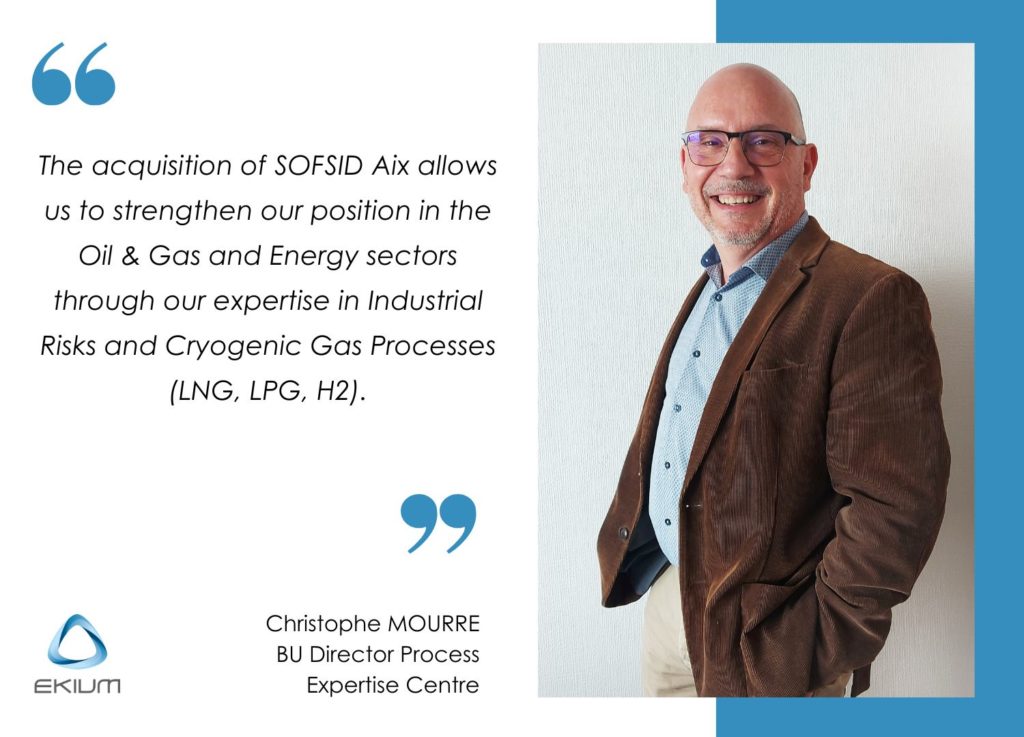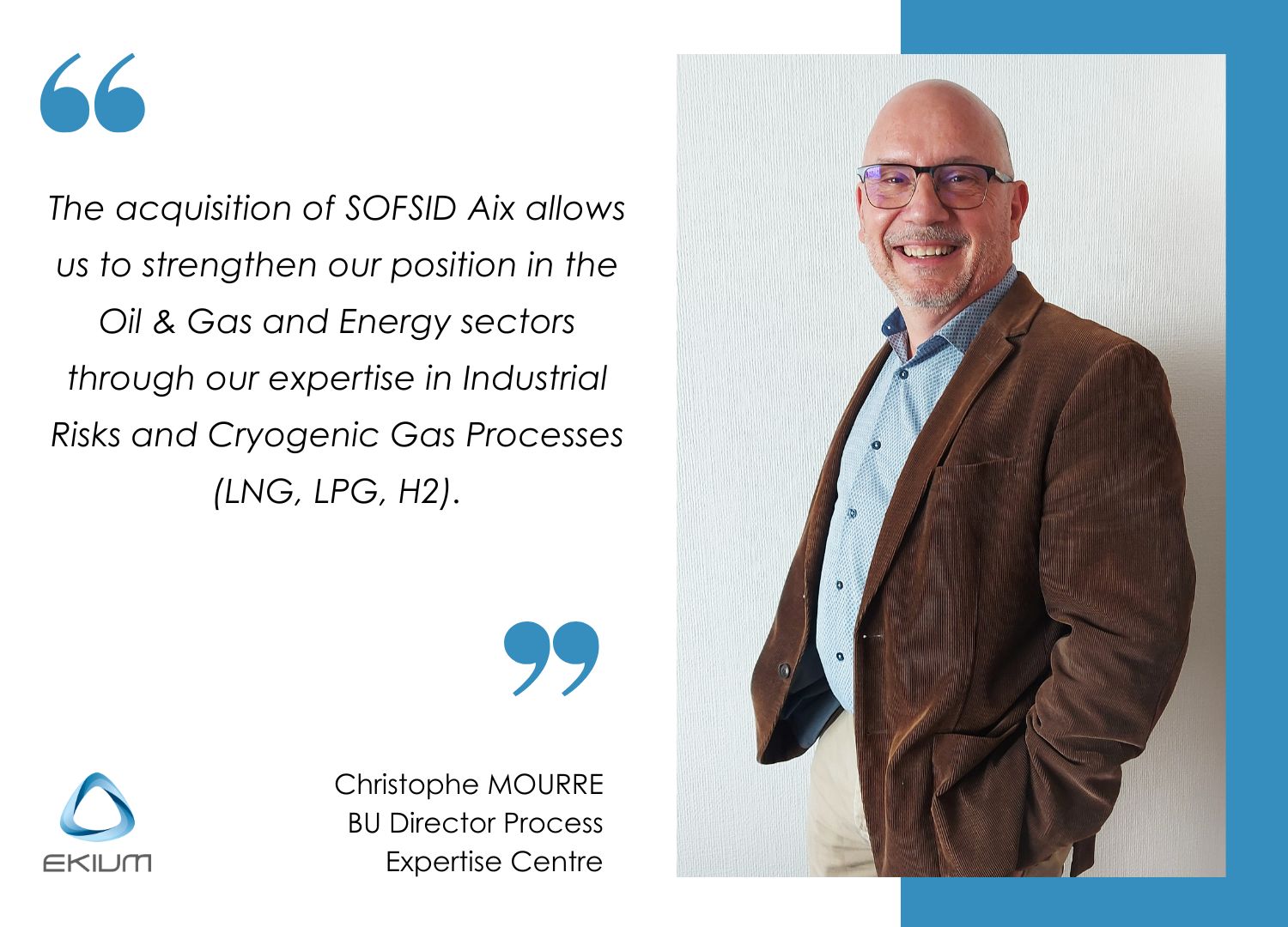 Strengthen our skills in several areas: Processes, Electricity, Instrumentation, Automation, Civil Engineering, Steel Structure, Piping, HSE Safety,
Increase the development of the Oil & Gas activity,
To become a key player in the PACA region with more than 200 employees located in this employment area.
SOFSID Aix-En-Provence is an engineering company that supports project owners and project managers in oil & gas projects (oil companies, parapet companies, hydrogen).
The teams are involved in all aspects of project management:
Project Engineering from Conceptual, Basic-Engineering, Feed to EPCM,
Construction monitoring,
Expertise in industrial risks,
Cryogenic gas process expertise (LNG, LPG, H2).
Their fields of study include, for example:
Cryogenic storage, compression and reliquefaction: ammonia, butane, LNG H2,
Refining unit, gas processing, hydrocarbon processing,
Catalyst reaction, scrubbers, regeneration, distillation,
Water treatment: API tank, flotation,
Logistics for oil depot and flare network,
LPG storage, loading and unloading,
All utility networks.