Vote and support the EKIUM students
This year, the theme of the Engineering of the Future Award organized by Syntec-Ingénierie is "Energy Efficiency : Setting course for carbon neutrality !"
This topic theme aroused the curiosity and interest of a team of 7 students in internship or apprenticeship at Ekium, who decided to participate with their idea 'Ekidrop, the water from the cloud". 
After several weeks of reflection, their project has been selected in final and we congratulate the whole team !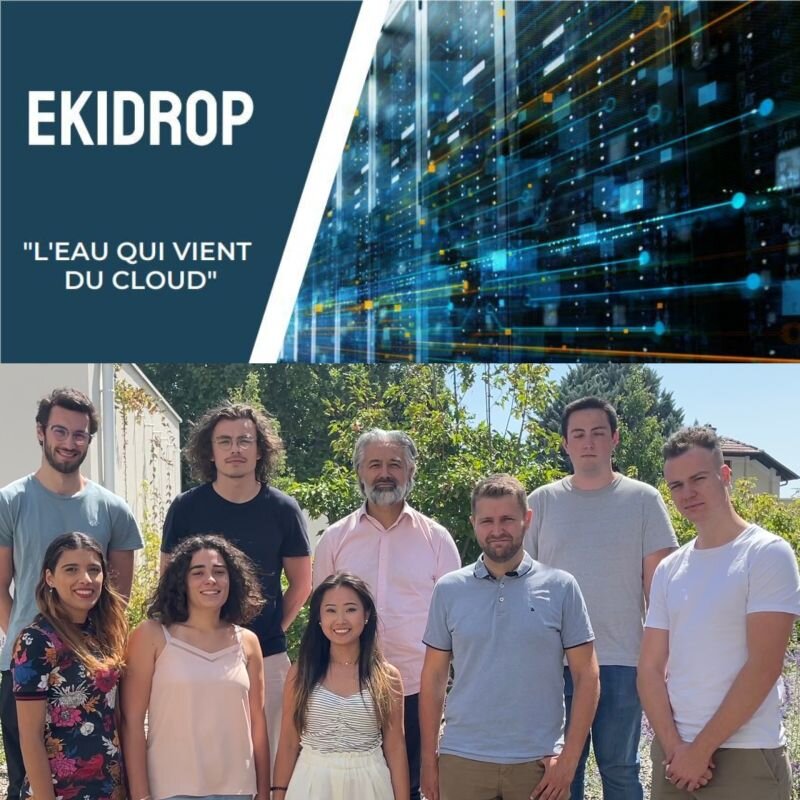 What does the EKIDROP solution consist of ?  
During the middle of the worst summer drought since the measurements began in 1959, combined with an exponential evolution of online data use and consumption, our solution valorizes the waste heat from data centers to produce fresh water for agriculture. 
Today, to refresh data centers, electricity if often used to compress/expand refrigerants with Global Warming Potentials potentially higher than 1000 (1kg of X equals to 1000 kg of CO2…). 
The gain is threefold : less electricity, less refrigerant and more fresh water ! 
Help our students to win the first place of the contest by voting here for your favorite project. Please note that voting is only open until October 23th !