The Valenciennes agency has long developed skills in 3D design by assisting companies in the railway and automotive industries in product and tooling studies. A strong experience in the steel and metallurgy industry is born from the local establishments of our customers Ascoval and Vallourec. We study the location of manufacturing tools and carry out detailed studies of handling systems.
The agency also has experience of framework contracts, developed in particular in the detergent industry.

Project to transform its continuous casting machine to enable it to produce round and rectangular section bars, thus enabling it to penetrate the rail industry market.
The Valenciennes agency contributed its engineering know-how from the preliminary project to the industrial start-up.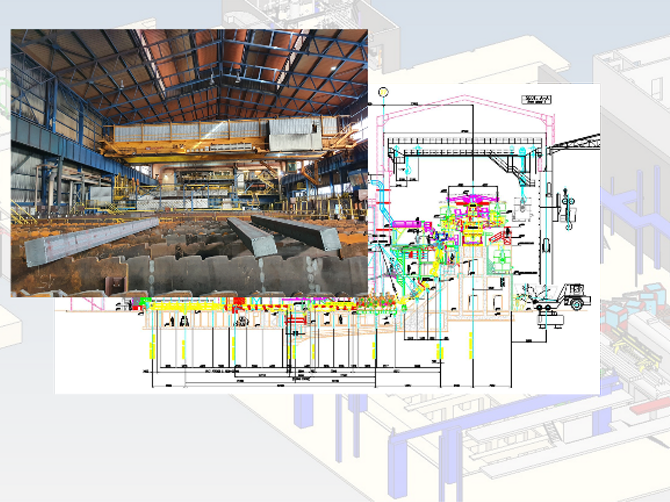 Renovation of the Channel Tunnel transport shuttles at eurotunnel.
Our teams supported Bombardier in product renovation studies, mechanical part and lining, using 3D CATIA software.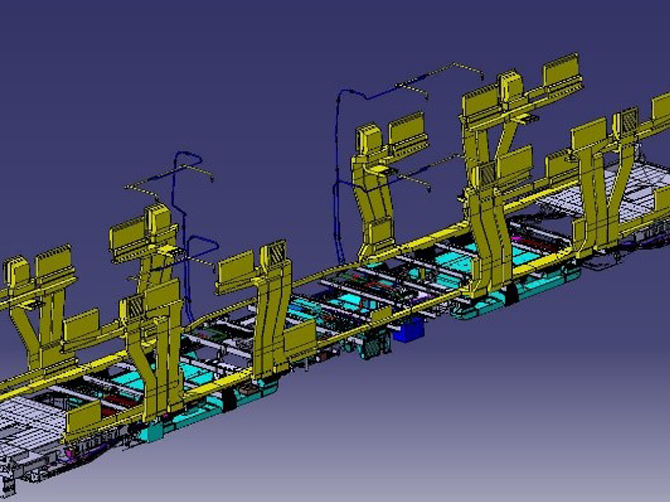 In its research centre, Vallourec develops solutions to provide "clean" oil pipe sleeving products that do not require grease.
Overall and detailed studies for the industrialisation of the process, both for tools and sleeve handling systems.